To show my unwavering commitment to the Living Stones Church, I have decided that I'm staying until I die (I don't have any imminent plans…and I hope that isn't bad news to most of you).  In fact, not only am I staying until I die, but I've decided to put my corpse right here on the property (just to show how special this place is).  I've asked Bill Steele to go ahead and begin the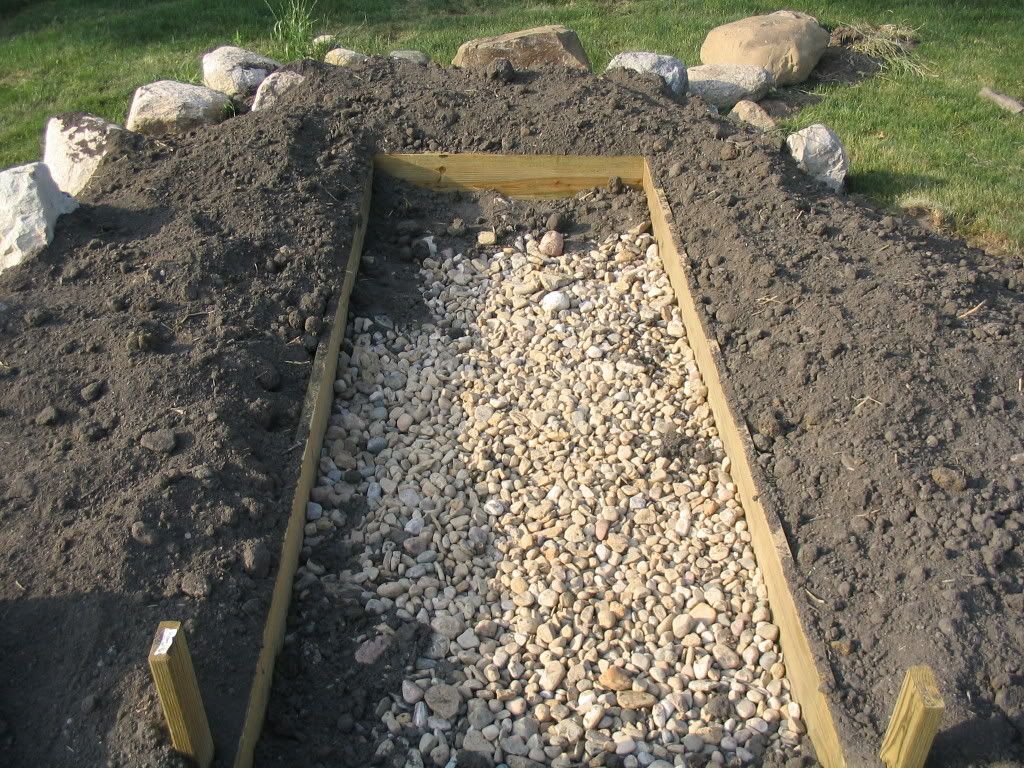 construction of my grave.  Here are a few photos of his work.  I think it looks really good and right in the front yard!
O.K.  Not really.  Isn't that kind of creepy anyhow.  Actually today at 2:30 p.m. a 3-ton sandstone is being delivered to become our new permanent sign.  Next week a sandblaster/engraver is coming out to blast into the stone our name and logo!  It is going to look awesome.  Now we can replace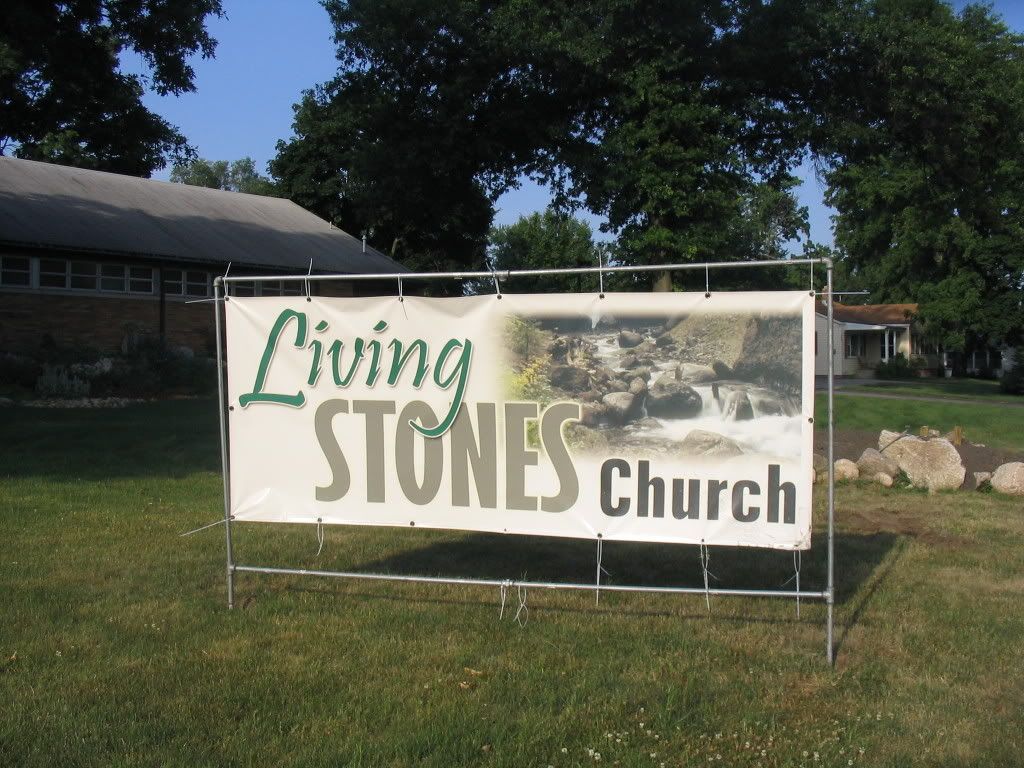 the two banners (which has served us well over the past year) with something that looks permanent (as a opposed to fly by night church plant that might make it…might not).
In addition, because when it rains we have several leaks in our ceiling (not good for guests to sit and get dripped on) we are going to replace our roof.  Because we are so "roof heavy" in apperance we are replacing it with a neat designed shingle that is hunter green!  We think it will look good against the color of our brick.  And then we will paint the brown trim another color.  It is going to look great. 
We will need some help in roofing.  If you could, set aside the weekend of June 29 & 30 to roof our building.  We could use some good manual labor.  If we do it ourselves we will save 60% on the cost of reroofing!