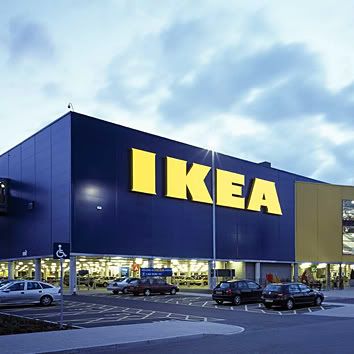 This morning my wife, our administrative assistant, and our children' minister left for Shaumburg, IL to go shopping at the IKEA store.  That sounds like trouble just as I write it!  Looking for decorations for children's wing and office spaces. 
I'm sure that means cheap furniture (but quality) that you can assemble with a little tiny wrench tool.  The Swedes are geniuses!
In addition, I just dropped our youth minister off at the airport.  He is going to San Diego, CA!!!  Yes, that's right…while it is freezing rain/snow mixture here…he is going to San Diego!!!  It is a rough life.
Now…it is quiet…and I'm all alone