Archive for January 2, 2008
I think this commercial is funny:
Stepped on the scales this morning.  I braced for the worst (you know…that mental game where you convince yourself not to hyperventilate when the scale hits that number you are dreading).  While I have work to do – It was better than I thought it would be.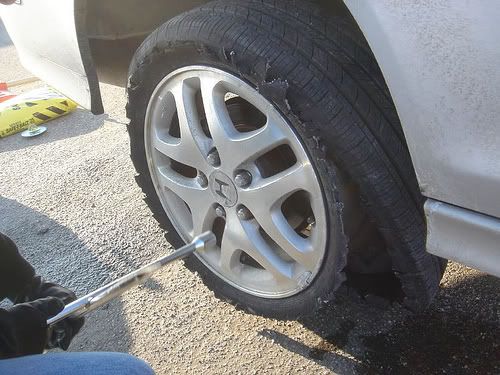 To all of the menreading my blog and 7/8ths of the women – you will be happy to know that like you I am capable of changing a tire! 
Patrick Malott and I changed a tire in 13 degree temperatures on the side of Cleveland Rd. 
After the police officer showed me how to use a car jack I did great!!
Had dinner with Patrick and Julie Malott (Julie was Living Stones Church Administrative Assistant until Patrick took a job with EA sports in California).  They are expecting their first child.  Julie looks GREAT!  It was awesome to see how happy they are.  They are in process of moving to Virginia from California.