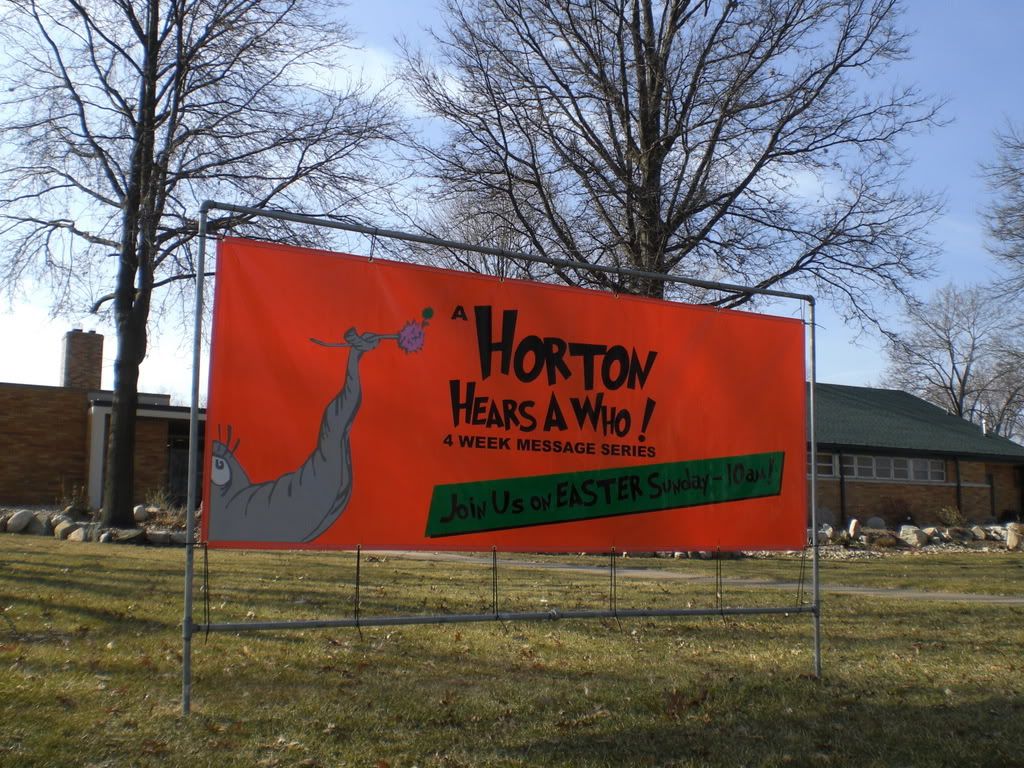 We began our Horton Hears a Who message series this morning.  Let me just say - WOW!!!!  Best turnout at the Living Stones Church…by a long shot! 
Take our previous record attendance, add 100 more people, and that is pretty much what happened this morning.
It was a good thing the children had their own programming for the entirety of the service or we would have turned people away.

Our need for new children's space is more critical than ever!!!!!

Our lobby stinks.  Way too small…another thing we will need to remedy.

Lots of friends, families, and new guests from the South side of South Bend.  I had many tell me they were there because of the postcard.

The set and backdrops looked absolutely awesome.  Many many many people to thank but above all Jennae Gee for her vision and hard work in pulling it off (she is going to have a baby in less than four weeks…she deserves some much needed time off)!

Worship was great.

Krispy Kreme donuts this morning…nice.

Not only did we have all of our tan chairs out, we had to bring in some blue ones…n'yikes.

Probably the last time we ever have just one Easter service.

Dick Newport

was present.  Dick has been in the hospital since

October 24th

.  First time at church!  Hallelujah.
Although I'm wiped…it was an incredibly encouraging morning.  I'll blog more later…it has just been a couple of days since I posted so I wanted to give a quick update on the morning!