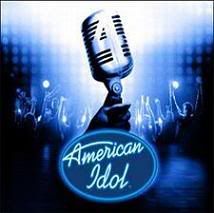 O.K…Not sure I'm a big enough fan for an entire show with Dolly Parton songs…but I'll say this…
For 62 years of age…Dolly Parton is gorgeous!!
Favorite line of the night:  Brooke White – "Dolly Parton is such a little gal but she's huge."  Yea!!  You can say that again
Kelly and I just laughed!
Brooke White – Good as usual.

David Cook – is really coming on strong as this competition has moved on (haircut much better).

Ramiele Malubay- probably last night on American Idol.  Ouch! (pitchy…Paula Abdul way off)

Jason Castro – America…if you vote Jason in the bottom three again I'm moving to Canada (OK not really…but still)

Carly Smithson – sweet sweet Carly… (Simon can be a jerk)

David Archuleta - the boy can sing 

Kristi Cook – sentimental songs every week can be gimmicky as a way to stay in the competition

Syesha Mercado – beautifully simple – she should not be in bottom three this week – best she has ever done.

Michael Johns – excellent.  Always frowns in facial expressions when he sings…but that was good.