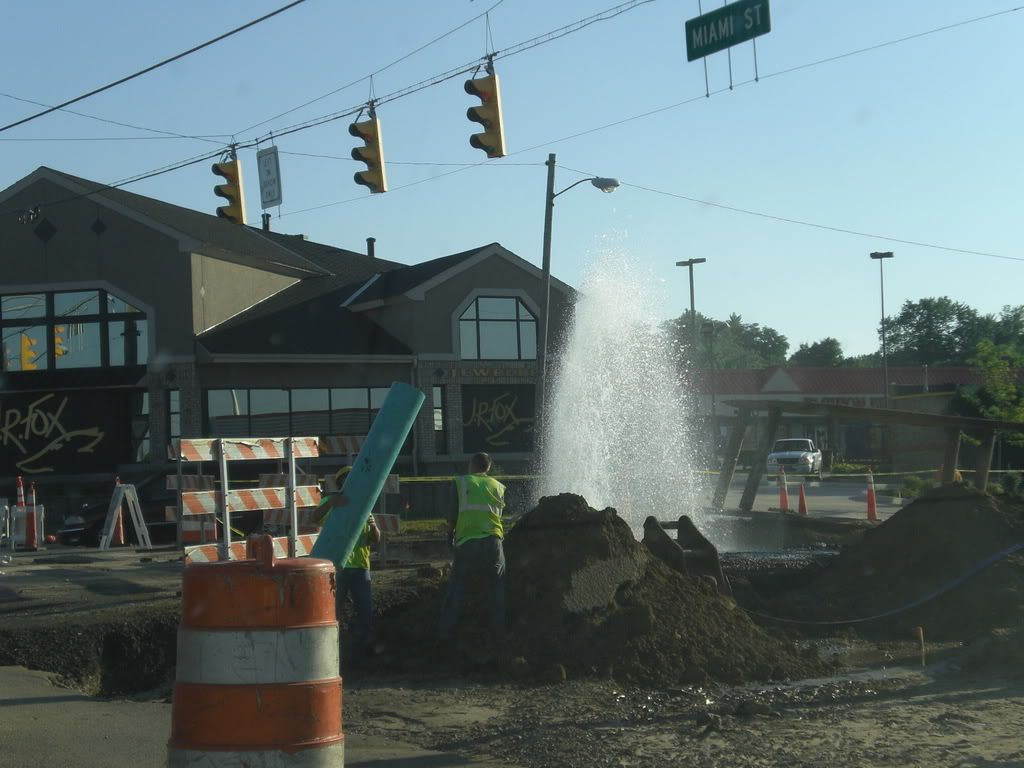 Driving to work this morning and I'm passing through the worst intersection in the world (slight exaggeration
) right now – Miami & Ireland and there is a gaping hole in the middle of the street (apparently washed away and caved in on Sunday morning during the rain) and water is just spewing out.  That doesn't look right!
How much longer on this construction?!  It is miserable.  We (Living Stones Church) even paid for a billboard to go up on Miami and Ireland and if everyone is in their right mind from the south side of South Bend they would avoid this intersection like the plague! 
It feels like there is more construction going on in our streets than at any time I can remember.  Didn't the city just say it was going to layoff/fire 200 employees in the next two years including firefighters, police officers, and closing of major parks and recreation centers?