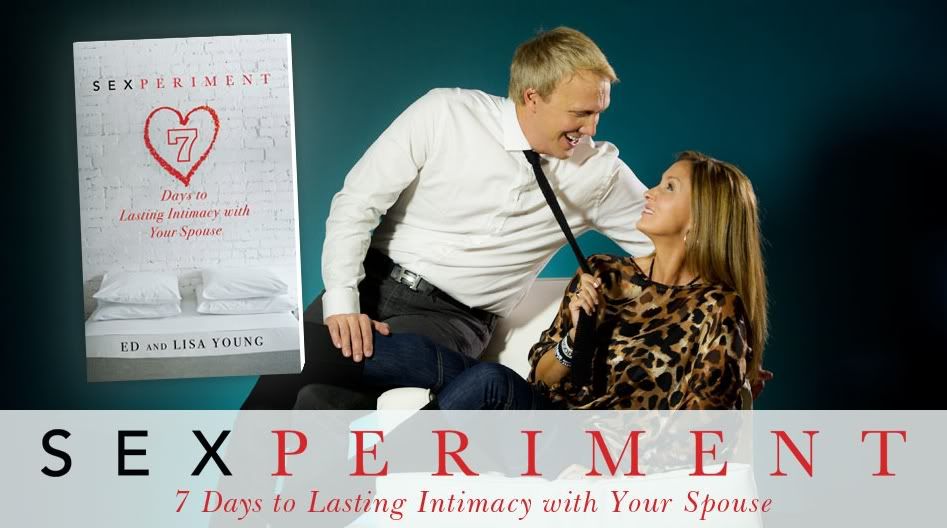 In the "they are doing what?!!!!" category of church news:
Ed & Lisa Young, Pastors of the Fellowship Church in Grapevine, TX (I've been there many times), are coming out with a new book entitled, Sexperiment.  In it they encourage married couples to have sex seven days a week (Kelly and I just call that a normal week…not sure what the big deal is
) and see how it transforms their marriages.  He kicked the idea off in 2008 with a message series.  Other Pastors have had the same idea.
HOWEVER – for the launch of the book – Ed & Lisa are putting a bed on top of Fellowship Church (which is very close to DFW) and are going to spend 24 hours together IN BED video streaming themselves for 24 hours talking about marriage, answering questions, etc.
You can read the press release here.  Or read the Christian Post's commentary on this idea here.
*sigh*  I know.  Sex is God's idea.  Christians need to talk more about sex.  I've preached on the topic in the recent past.  But really?  A bed on the roof of the church and video streaming for 24 hours!!!!?  *sigh*  Is it wrong to pray for inclement weather?
  Fine line between gimmicky cool and gimmicky stupid (I should know…I've crossed it many times!).